Using technology helps young children learn how to multitask more effectively. Games and apps on tablets will give children the practice they need to find success down the Televisions and newspapers are flooded with advertisements of tablets advertising themselves to be theC ideal choice for the kids. We all know how advanced today's kids are, so before buying them a tablet we need to look into its specs like display and performance. Manufacturers like LeapFrog and Amazon make tablets that are well-suited to younger kids because of their drop-proof bumpers and modified operating systems. Let's look into some best tablets to buy for kids.
The Apple iPad is an extremely versatile, powerful, and fluid option that is ideal for kids of all ages. This iPad has an ideal balance of capability and power of the computer along with the ease and versatility that will amaze. It has a large 10.2 Retina display. We can also pair an Xbox wireless controller with Bluetooth or PlayStation DualShock 4 controller with this iPad to create the ultimate gaming console. This device is definitely what every kid wants. 
Samsung Galaxy tab A kid's edition. As the name suggests this tablet is built just for them. The highly engaging interface features curated kids' content so they're always excited to come back for more. Parental control features let us monitor screen time and access to content. With a rugged bumper case to protect against drops and a long-lasting battery for uninterrupted entertainment, the Galaxy Tab A Kids Edition has what it takes. In Parental Control Mode, parents can set limits on their child's usage and customize the content they see. Has a bright 8-inch display with a 1,280 by 800 HD resolution that's perfect for kids.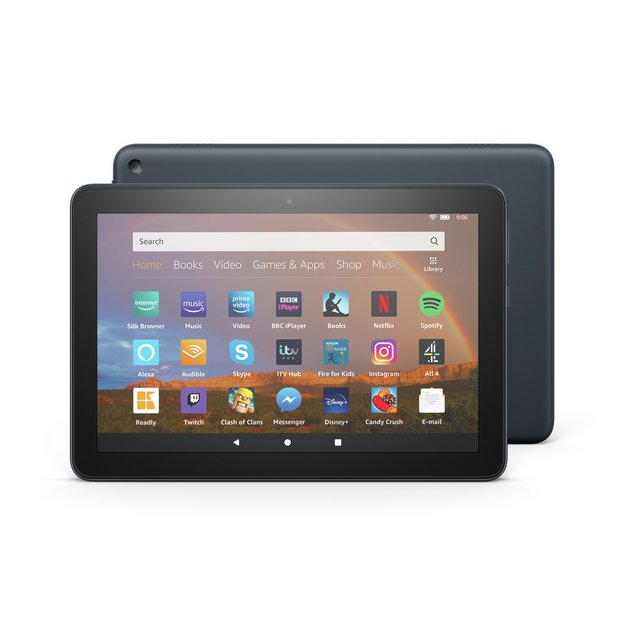 The Amazon Fire HD 8 Kids Edition is the best tablet for kids that one can buy. It's a tough build, 2-year warranty, 10-hour battery, and robust set of parental controls. The tablet's foam case — which comes in yellow, pink, or blue — protects it from drops and scratches. It comes with Amazon's 2-year "Worry-Free Warranty," which covers accidental damage. So, if our child jams a candy into the charging port or drops the entire thing within the toilet and renders it useless, Amazon will replace it, no questions asked. Easy to use and navigate. Equipped with 32 GB of storage also supports microSD cards to add more room for movies and games. Has also earned a high review score from Digital Trends for its outstanding warranty and easy setup.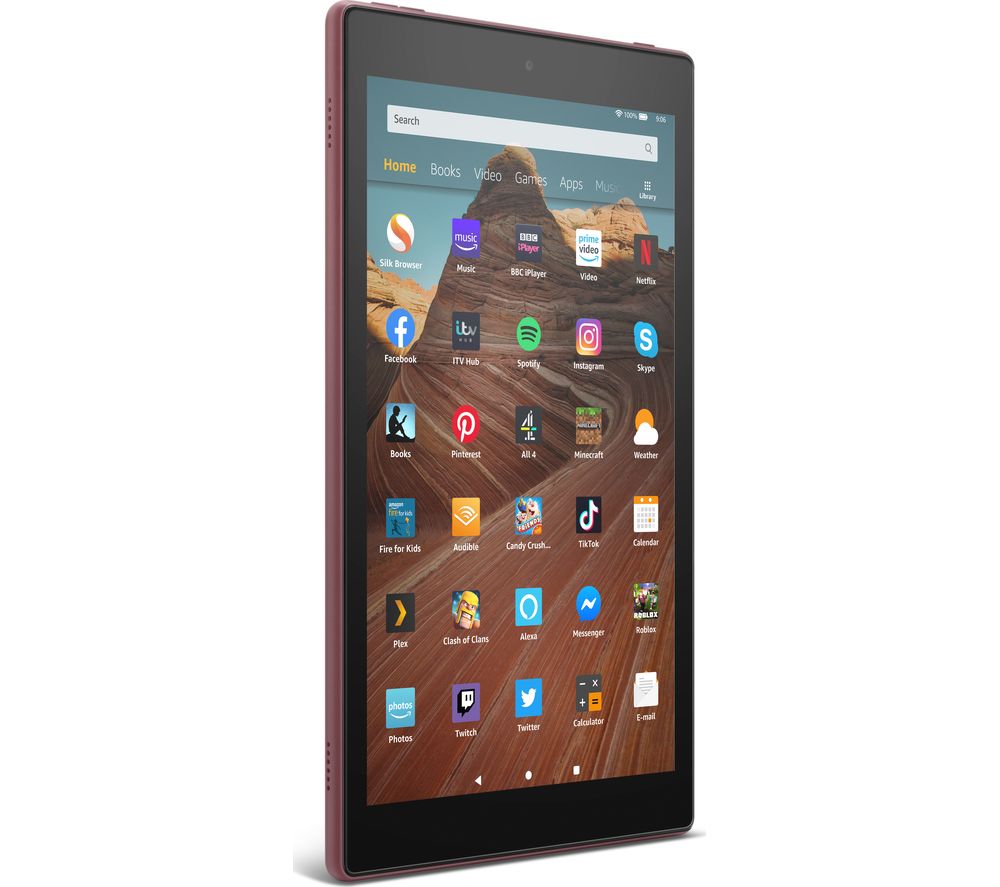 Amazon Fire HD 10 Kids, another amazing tablet from Amazon. 30% faster than our other tablets, and offers 20% better battery life. Additionally, it's one among the few kids' tablets that uses the newer USB-C charging port. This comes in handy for kids because the tablet's charging cable is reversible, making it easy to connect and charge the device. Besides its larger display, it lets our children enjoy hands-free use via a built-in stand. The tablet's powerful front-facing speakers and its 1,920 by 1,200 resolution display make for a better video watching experience. Features easy-to-use parental controls and include access to Amazon's Free Time Unlimited service, which includes thousands of kid-friendly apps, games, and books. Also, it's backed by a 2-year worry-free guarantee. 
LeapFrog LeapPad Academy Tablet, this tablet will adapt to our kid's learning level by adjusting the skill level for the different games and activities offered in the form of apps. New challenges will appear as our kid hits mental milestones. Plus, it has a shatterproof screen for slippery fingers and tantrum throwers. It even has a kickstand for watching videos. The home screen is customizable, so kids can easily access their favorite apps. The tablet challenges kids with problem-solving, and it'll help them explore topics in math, coding, spelling, reading, writing, and science. There are plenty of activities for them to explore. It is equipped with 16GB of expandable storage, dual cameras, Bluetooth, and a 7-hour battery. 
Kurio Tab Advance has a protective bumper to prevent damage from accidental drops and a host of detailed controls which mean you have peace of mind at all times; the web filter, for example, automatically blocks inappropriate content. A capable Android-based tablet that can access the Google Play Store so, as the kid grows, they can download content that evolves at the same rate as their minds. On the downside, the screen is a bit of a let-down and, like many tablets aimed at kiddies, the processor is quite weak compared to what's available elsewhere. The camera is additionally something of a disappointment, but it gets the work done regardless. 
In conclusion, Amazon's tablets have a simplified interface, strong parental controls, and FreeTime Unlimited, which makes it the best tablet to buy for our kids. Amazon's inexpensive Fire lineup is the top low-cost choice for kids.